Zoological museum
The Zoological Museum of the University of Turku maintains and develops the second largest natural history collections in Finland. Approximately 4 million zoological samples span a time period from the late 18th / early 19th century to the present day. The museum also contains the collections of Åbo Akademi, and both universities collaborate in studying the collections. The main focus of the museum is to carry out research and teaching, based on the collections and on fieldwork. Major research fields include taxonomy, systematics and biogeography. Our research is carried out in the field, in our collections and in our DNA laboratory.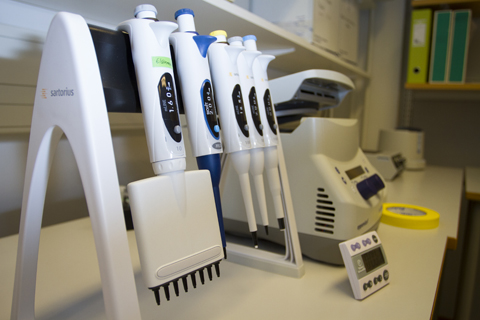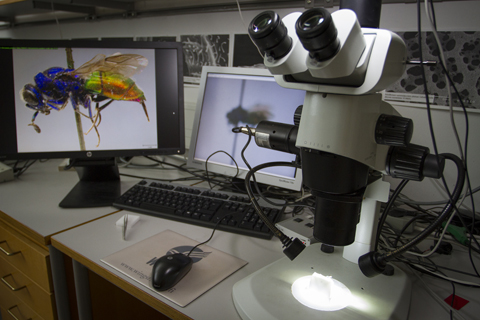 The roots of species diversity research at Turku stretch back several centuries. Modern taxonomy is held to have started with Carl von Linné in the 18th century (1707-1778). Research in Turku, at the Academy of Turku, started around the same time with Isaac Uddman (1731-1781), who claimed 1200 insect species for the Turku region in his 1753 thesis. Uddman later transferred to Uppsala to study under Carl von Linné.
The Academy of Turku thus had links to international research in taxonomy and systematics at a very early stage. Uddman's work at Turku was continued by prominent researchers such as Carl Reinhold Sahlberg (1779–1860), who expanded the collections with specimens from all over the world. Sadly, most of the early collections were destroyed in the Great Fire of Turku in 1827. A few insect cabinets remain at the museum as a reminder of the early days of biodiversity research – legend has it these were rescued from the fire by Sahlberg's students.
Nowadays, natural history museums have emerged as the main institutions conducting research on the biodiversity of our planet. The Zoological Museum has carved out an especially important niche in this field, with research focusing on poorly known and understudied taxa worldwide.
Many of the museum's specimens are from areas which are still very poorly known. The ever-growing collections include thousands of zoological samples from e.g. Alaska and the Canadian arctic, Siberia, the Amazon rainforest, mainland Africa and the Seychelles, the Pacific islands and Vietnam. Apart from being valuable for studying global species diversity, many of the specimens are also usable in research related to evolutionary biology and conservation.
Apart from carrying out research, teaching and maintenance of the collections, we also provide a wide range of services. These include identification of animal specimens and environmental education (especially to children) in the form of exhibitions and guided tours.
Discover the exhibitions!
Would you like to see the world's most beatiful butterfly, large wasps from the rainforest, or a living tarantula? Or our live African bullfrog "Rontti" and horned frog "Jappe"? Our new exhibition displays some of the tropics' finest arthropods. Early collections from the 19th century are on display in the historical exhibition.
Research projects
Staff and contact details
PERMANENT STAFF
Vaht​era Varpu
(curator, adj. prof.)
Rinne Veikko (museum manager)
Teräs Anssi (museum manager, Åbo Akademi)
Karhilahti Ari (taxidermist)
RESEARCHERS
ADJUNCT PROFESSORS
DOCTORAL STUDENTS
VISITING RESEARCHERS
Clayhills Tom
Winqvist Kaj
LABORATORY TECHNICIAN
Satu Mäkelä
CONTACT
Zoological Museum email: elainmuseo@utu.fi
Identification of animals
Insects and other invertebrates: Veikko Rinne tel. +358 50 439 6503, veikko.rinne(at)utu.fi
Vertebrates (also slime mould): Ari Karhilahti tel. +358 50 409 3751, ari.karhilahti(at)utu.fi
Opening hours and arrival
Temporarily closed due to COVID-19.
You can visit the museum's exhibitions Mon-Fri 8-16.
We prefer that you contact us beforehand: please contact Veikko Rinne tel. +358 50 439 6503, veikko.rinne(at)utu.fi . You can also agree on guided tours. Groups and individuals are both equally welcome.
Address: Zoological Museum, Yliopistonmäki, 20100 Turku. Entrance is in the Natura building, ground floor.